We put diversity to work in the tech industry
We're a full-service training, consulting, and placement organization committed to providing women and underrepresented minorities with the skills and tools they need to shine and thrive in today's tech industry.
Hire the best!
When you hire an Akshayya-trained tech, you can be confident you're adding a team member that's tuned-up and ready to hit the ground running. No downtime!
Our diverse pool of IT professionals comes from all over the globe, but these women share one trait in common: a passion for software engineering. Staff up with Akshayya and give your company the precise skills you need right now to stay ahead of the tech curve.
Don't waste your time with unprepared consultants!
We've got you covered, when it comes to project development.
Cloud Development
Unparalled cloud consulting services for cloud migration, cloud-native development, and cloud optimization.
AR/VR Development
Grow your customer base and audience with our Virtual and Augmented Reality services that bring out the full potential of your product/services.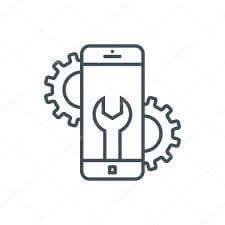 Mobile Development
Experienced consultants to help design, develop, deploy, and manage Android and iOS applications for your business.

Website Development
Increase your online presence and grow business with high performing scalable web application built by our top rated consultants.
IoT Development
Partner with our world-class experienced IoT consultants and build your next project on time and with quality.
Data Analysis
Data is your most valuable asset. We can help you realize its full potential by automating and managing tasks without human input.
Artificial Intelligence
The right AI processes can add a steady stream of profit to your bottom line. Companies turn to our consultants to harness the power of AI to run complicated strategies, optimize existing processes, and help provide a better experience for customers.
Software Development
Looking to increase your business efficiencies or functionality? Let our tech experts develop the key frameworks, applications and tools you need to succeed.
Let's start the project together
As a highly-specialized boutique agency, we have a laser-like focus on the tech solutions companies need right now to thrive. We're able to respond to your specific personnel and business needs with a speed, efficiency and cost-effectiveness larger consulting agencies simply can't match.
Hire the right consultants, right now & stay ahead of the tech curve.
Whether your project is large-scale, short-term, or any scope in between. Whether you need strategic leadership or execution, or both. Whether your company is a day-one startup or already well established, our consultants have the right experience and a laser-like focus to meet and beat your expectations so you can free up time and resources to focus on what matters.
Corporate Training
Work for yourself?
Akshayya can take your employees through the intensive training needed to quickly boost your company to the next level. We'll customize a program to your specific tech stacks — at your location or ours.
Is your company falling behind on tech?
Corporate training is easy!
InConsulting is a great company to work with! They are knowledgeable and efficient. I was completely confused with some of the changes in policies since I last worked with an outsourcing agency. They were able to walk me through all the new processes and help me onboard a great resource in a short amount of time. Their patience and professionalism went above and beyond. I would not hesitate to work them again or highly recommend them to anyone needing their services. Huge thank you to Aparna for not only running this company, but managing customer relationships with kindness and intelligence.
We are so glad to have found InConsulting Inc as they truly understood our ideas, formed a team of talented professionals and because of them we have an amazing, one-of-a-kind solution that no other EDI company does in the world today. It's so beautiful seeing my vision working.
I had the pleasure of working directly with Aparna on the website creation for my small business. Without her dedication and commitment to making my Wishlist a reality, my website wouldn't be up and running as efficiently as it is today. She took the time to listen to what I needed without judgment or hesitation. Every bullet point was checked off, every email was answered.
Let's Get Started
Ready To Make a Real Change? Let's Build this Thing Together!